Employment Opportunities
(866) 366-8847

Get Started
Online Courses
Resources
Employment Opportunities
The National University System has developed National University Virtual High School (NUVHS) to meet the needs of students who choose to learn online. Dedicated to the idea that people need the opportunity to learn anywhere and at any time, the NU system has now applied the power of its unrivaled educational expertise and reputation to the needs of high school students and their families. By combining individualized course content with the kind of personalized teaching that can only happen online, NUVHS is revolutionizing high school learning – one student at a time.
At NUVHS, we are dedicated to ensuring that students receive the most interactive and engaging online learning experience available. Classes are kept small so that our instructors can provide students with individualized instruction of the highest caliber. If you are a highly qualified instructor and truly dedicated to providing the best learning experience possible to students, then you will enjoy working at NUVHS! Join us!
You may be the perfect candidate, if you possess:
a passion for education with a genuine commitment for putting students first.
experience teaching at the high school level (online teaching experience strongly preferred).
strong written communication skills, with the ability to convey meaning concisely.
highly proficient skills in using the Internet, e-mail, and a variety of computer applications.
proven time management skills and the ability to work independently.
a strong work ethic, coupled with self-motivation and personal responsibility.
Minimum qualifications and special conditions of employment:
Bachelor's degree from an accredited educational institution.
Valid teaching credential from the State of California in the appropriate area of instruction.
Possession of a computer which meets the minimum system requirements for NUVHS online courses.
To apply for an adjunct faculty position, complete the NUVHS Adjunct Faculty Application and mail it to:
National University Virtual High School
Attn: Program Manager, Curriculum & Instruction
11355 North Torrey Pines Road
La Jolla, CA 92037-1013
Please include a cover letter with your application. Should you have any questions about the application process, please contact info@nuvhs.org.
To search for available staff positions, please visit the National University Employment Opportunuties page and look for positions labeled NUVHS.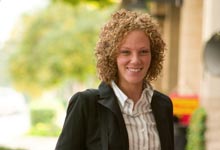 Related Downloads