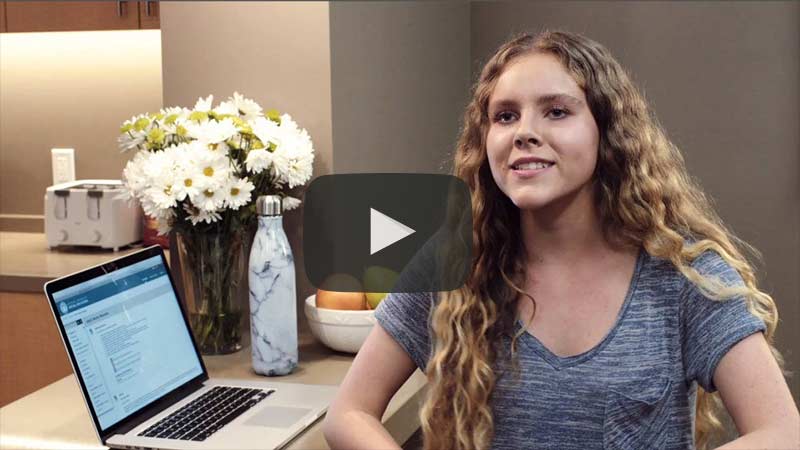 National University Virtual High School students all have unique backgrounds, academic pursuits, and future goals. Students enroll with NUVHS for a variety of reasons, as either part-time or full-time students.
Part-time students are often looking to strengthen their academic record, prepare for an Advanced Placement (AP) exam, recover lost credits, or create a more flexible schedule at their primary, onsite schools.
Full-time students typically prefer to learn in a more flexible and personalized environment, or may be living overseas, or involved in heavy athletics schedules.
Students can study when and where it is convenient for them. With this type of educational freedom, comes great responsibility. It is important that they have the motivation and self-discipline to spend at least 12 to 15 hours a week dedicated to their online coursework. Although courses are challenging, our students have generally shown to be highly engaged, and enthusiastic to master the material.
Online education is a good fit for students who:
Are on a fast track to college or university
Are interested in taking college-prep or AP courses not offered at their school
Are athletes, actors, or models who need flexible schedules
Live abroad and want to receive a U.S. high school diploma
Want to make up lost credits for graduation
Are in a military family that relocates frequently
Excel in a personalized learning environment
Student Highlights
Emma Dumont – (legal name Emma Roberts) took AP courses with NUVHS so her schedule would be flexible enough to allow her to act on the ABC Family show, Bunheads.
Chase De Leo – enrolled with NUVHS full-time to complete his diploma while playing junior ice hockey for the Portland Winterhawks (Canadian Hockey League).
Taylor Madison was a full-time student with NUVHS so that she could take classes around her demanding gymnastics schedule.
Student Testimonials
"The courses were terrific! I learned so much and it was so much better than long boring lectures. I feel like all the different activities really lend themselves to every type of learner there is. The instructors were awesome too! It was super easy to get in touch with them and they always had helpful things to say! Great experience!" - Hannah E., French II Student
Commencement
In September 2020, NUVHS graduates joined National University in a virtual commencement ceremony, celebrating their accomplishments. Congratulations class of 2020!