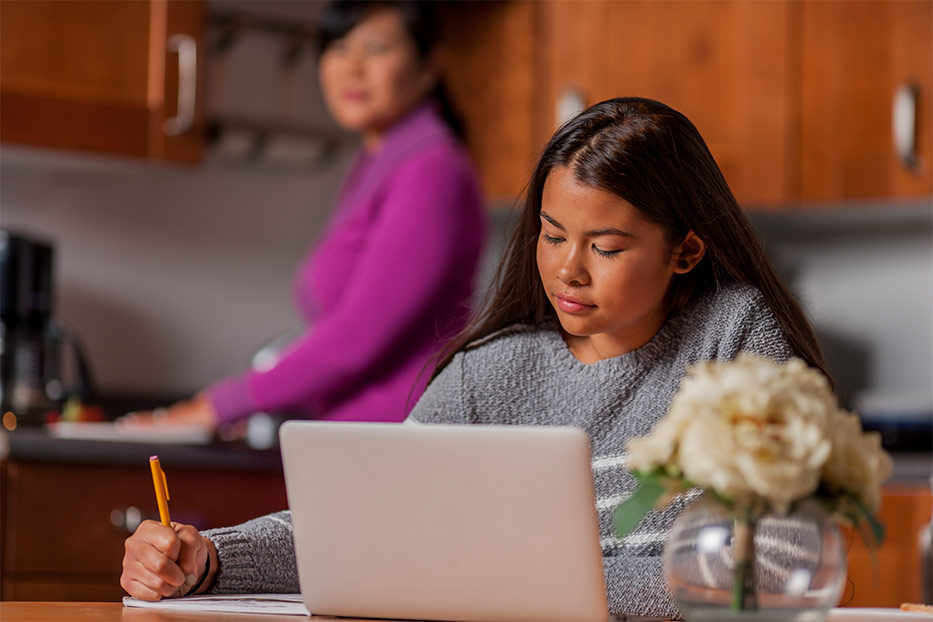 Academics
Freedom to Learn
Online high school courses give students the opportunity to really take their education into their own hands. You know your child has the potential to go far in life, and it all starts by establishing a solid academic foundation, right now. Give your child access to brilliant teachers, rigorous college-prep courses, and the freedom to learn how they want.
NUVHS offers more than 100 core subject, elective, and AP high school courses in an interactive learning environment. As the demand grows for new online courses, NUVHS continues to expand program offerings to meet the changing needs of students. All coursework meets or exceeds the new Common Core State Standards.
Each NUVHS course covers a typical semester's worth of material, and you can start both first and second semester courses at any time during the year. Review current course offerings and the NUVHS academic calendar.
Some highlights of our student-centered academic programs include:
Open enrollment for fall, spring, or summer terms
Flexibility to complete courses at a personalized pace
Curriculum that meets Common Core State Standards
Instructor-led courses taught by credentialed teachers
24/7 access to help desk, library, and tech support
Frequent communication with instructors
Special attention to students' preferred learning styles
Access to one of the nation's largest e-libraries
Full-time enrollment to earn a high school diploma
Small class sizes for a dynamic environment