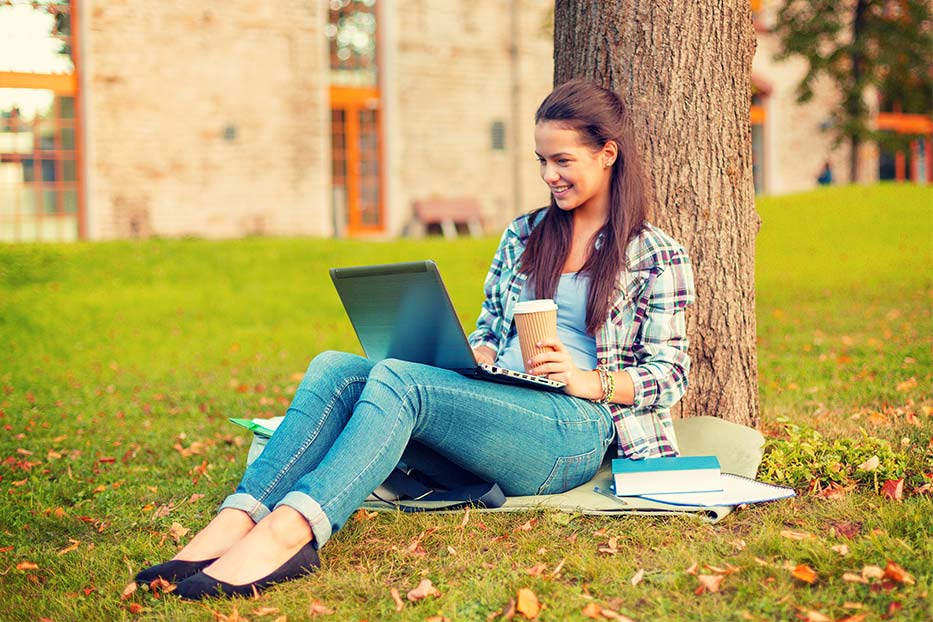 Education Your Way
Now is the time to set your child up for a bright future. National University Virtual High School helps do just that by giving students the freedom to learn how they want. Students come to NUVHS for a number of reasons—whether it's to boost a GPA, get ahead for college, or to make up lost credits. Our mission is to provide a rich, rewarding, self-guided education, and to see our students succeed in school, and in life.
How it Works
With modern technology, students have access to accredited, teacher-led college prep, general, AP, and elective courses online, and can achieve a high school diploma or supplement coursework, without sacrificing their current schedule and personal life.
NUVHS is a private, nonprofit high school, made affordable for parents or families. Students can choose full-time or part-time enrollment options, and have access to courses online 24-7. They will complete a variety of lectures, assignments, discussion boards, quizzes, and projects on their own time, before the term ends.
A California-credentialed teacher, specially trained in online education, is readily available by email, live chat, or phone to help students through each class. Courses are academically rigorous, college-prep, and cover an entire semester's worth of material at each student's individualized pace.
Enroll your student today, or contact us to learn more.