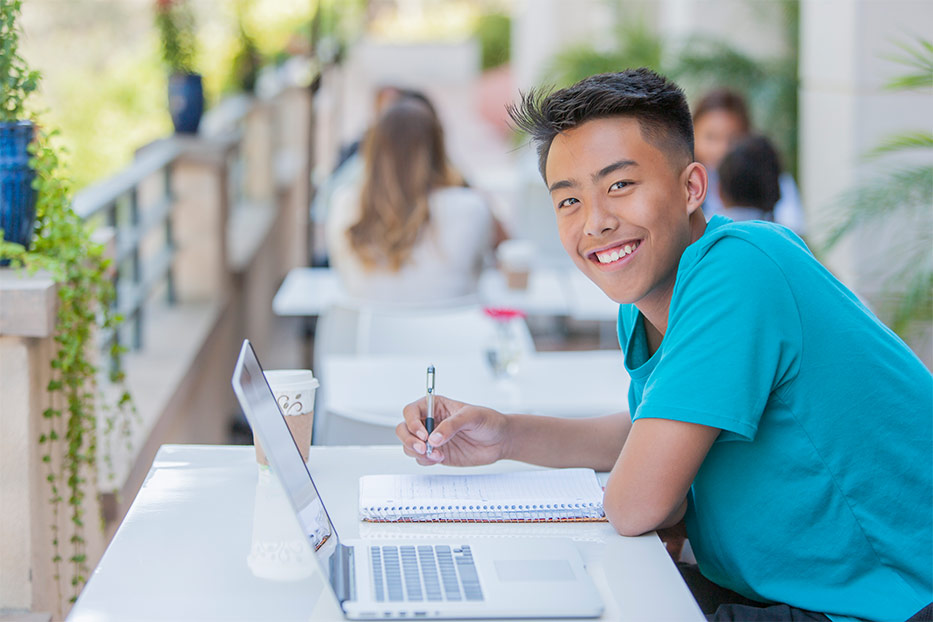 About NUVHS
Allowing your child to take high school courses online is a big decision. How do you know if it's the right move? The youth of today are more technologically savvy, more independent, and more driven than ever. Plus, getting into college is more competitive than ever. High school students are at a critical point that can really dictate their path in life.
National University Virtual High School allows students to take their future into their own hands, and really reach for their dreams. Give your child every advantage for a bright, successful future.
A Class Without Walls
National University Virtual High School offers over 100 flexible online high school courses, including AP and college-prep, in a wide range of subject areas. Each class is instructor-led, and students can remain in close communication with teachers for personalized support.
NUVHS Mission
National University Virtual High School is committed to providing interactive, media-rich educational opportunities in a flexible, student-centered learning environment to a diverse population of learners.
NUVHS Core Values
Innovation—students attain a rigorous high school education online, enhancing 21st century learning skills
Opportunity—students can recover credits, accelerate academics, or improve grades
Achievement—students must demonstrate their ability to perform academically in an alternative learning environment
Collaboration—students and teachers collaborate through the online course design and tools
Flexibility—students have the flexibility to learn when, where, and how they want